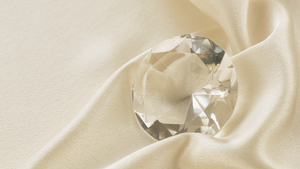 The Australian company: Jewellery Industry Management & Agency Company (JIMACO) Ltd (ABN 22 005 524 863) is the owner of the "Showcase Jewellers" buying group brand. The Shareholders & Members of JIMACO Ltd are independent business owners who own and operate their own jewellery stores within Australia and New Zealand. When you shop with your local Showcase Jewellers buying group member store, you are supporting a family run business who in turn support the local community. For any enquiries regarding a particular product or service, please contact your local independent Showcase Jewellers Buying group store directly. To find a store close to you, click here

The Showcase Jewellers buying group was established in Australia in 1981, by a group of independent jewellers who banded together to improve their buying power in the industry. Today, the Showcase Jewellers buying group is more than just about the buying power, a broad range of resources are made available to Members in the areas of training and marketing, not to mention the extensive supplier base available to members at both the local and international level including the latest fashion brands.

If you would like to know more about becoming a member of the Showcase Jewellers buying group, click here and we'll contact you to discuss the world of benefits of being a Member.